Who are we?
About HEAPS
Founded in 1999, HEAPS key objective was to serve as conduit for funding for 10 community based organizations providing palliative care services to HIV and TB infected residents between 2002 to 2005. In 2006-8 HEAPS was one of the NGO's that founded the mentoring resources network to provide capacity building to local CBO's with funding from the Netherlands Embassy and the Provincial Department of Health.
Palliative Care and Adherence Monitoring Support Services
HIV/TB prevention services
Non Communicable Diseases
Adolescent Girls and Young Women (AGYW)/Adolescent Boys and Young Men (ABYM)
It takes a village
To support and educate our communities. We are HEAPS!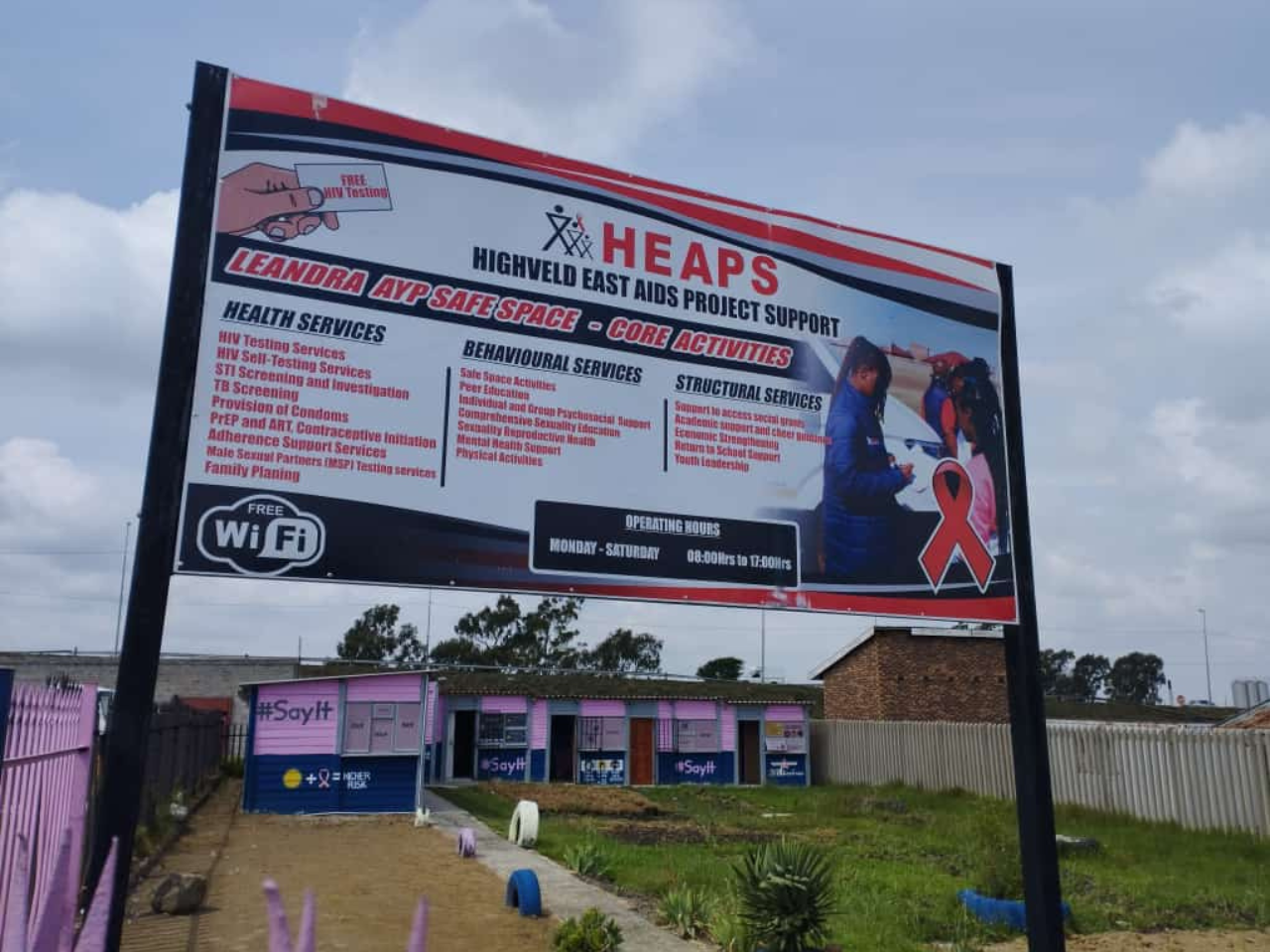 OUR VISION
To ensure that HEAPS becomes self-sustainable through fundraising efforts to secure the provision of HIV/AIDS services in the communities we work with.
OUR OBJECTIVES
Strive to ensure that people living with HIV and Aids receive adequate health services in Primary Health care centers in communities of Govan Mbeki Municipality
Advocate for the elderly to be health competent about chronic diseases and educate them to adhere to their treatment on consistent basis and be link to health care centers in their communities.
Strive to ensure that the disabled receive appropriate treatment and health care services in Primary health care centers and are involved in sporting activities in communities HEAPS provides its services in South Africa.
National Office
Mpumalanga
Evander Office
Shop no. 4
2152 Ghent Street
EVANDER
2280
Gauteng
Devon Office
976 Khuthala Street,
Impumelelo
Devon, 2260
Free State
Vrede Office
Kerk Straat
Vrede 9835